Who we are
Our Sanarica Emmanuel farm was born in Montemesola (Taranto), in Puglia, in a land dedicated for centuries to the cultivation of the olive tree.
The story of this young reality has its roots in a family history spanning over a hundred years.
A passion, that for the olive tree, handed down for four generations. In an area that has always been dedicated to the production of quality olives and oils, Emmanuel becomes the custodian of all the secrets handed down by his grandparents and the rituals of artisan production, becoming an ambassador of the care and wisdom of his land.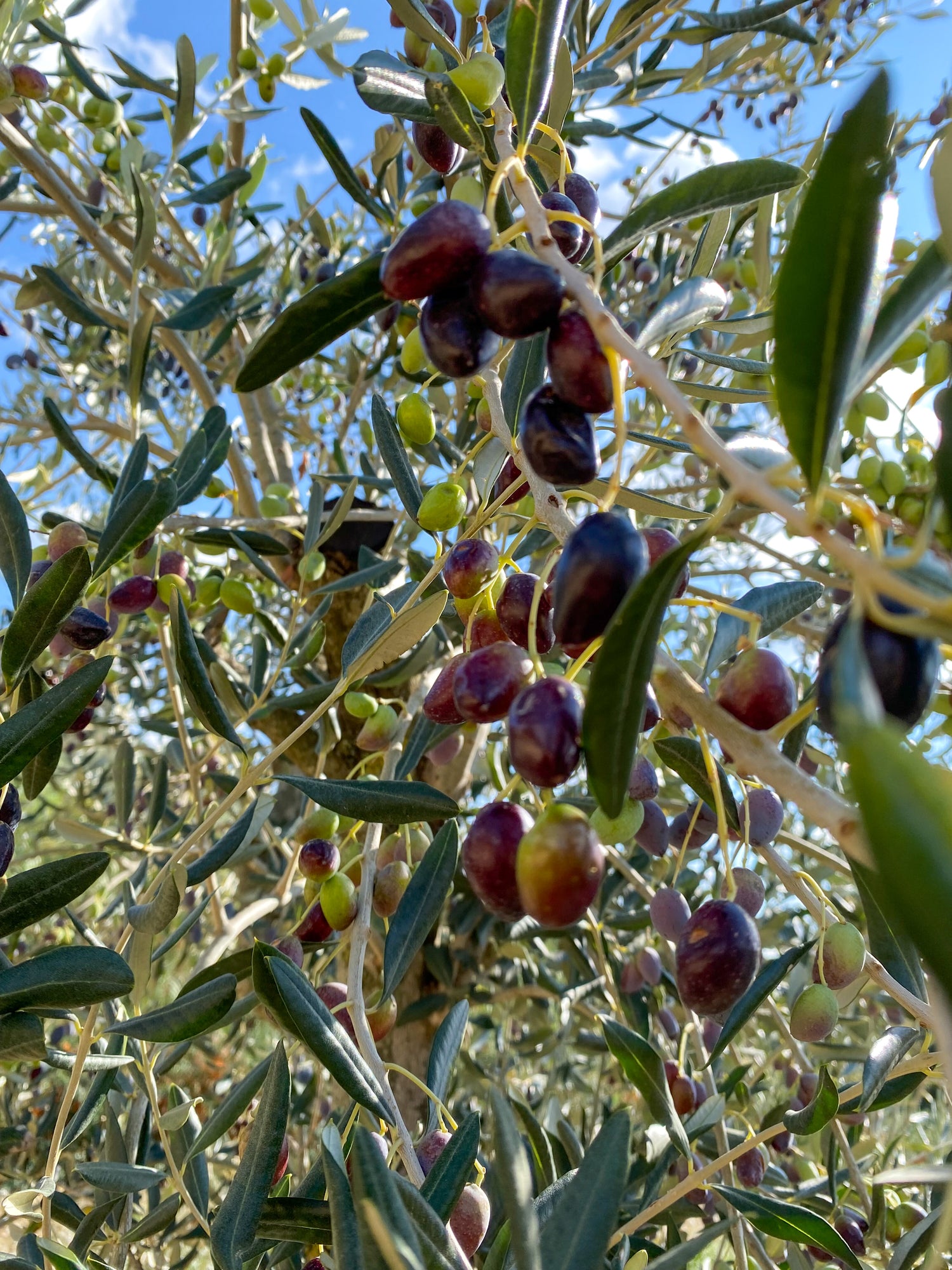 We are olive growers, by choice.
Our land covers 80 hectares, which are home to 3000 plants. Our olive groves are located on the hills of the Murgia Tarantina, at an altitude of 200 metres. Our microclimate is positively influenced by the Mar Piccolo of Taranto, a few kilometers away and visible, with its intense blue color, from many sides of our land. The mild climate and the strong influence of the nearby Salento sea make the aroma of our olives intense but delicate, with a low level of acidity and the strong presence of polyphenols: perfect characteristics for the production of an oil with very high organoleptic qualities.
Every day, 365 days a year, we are committed to cultivating and caring for our olive trees with love, respecting the earth and its natural cycle. We combine traditional and modern cultivation techniques, together with an avant-garde milling, in order to produce excellent quality olives to produceOlive Grand Cru, an oil of the highest quality.
Our goal is to convey the olive culture and the centuries-old history of our territory, with the ambitious goal of reflecting the identity of the Apulian territory and of Made in Italy.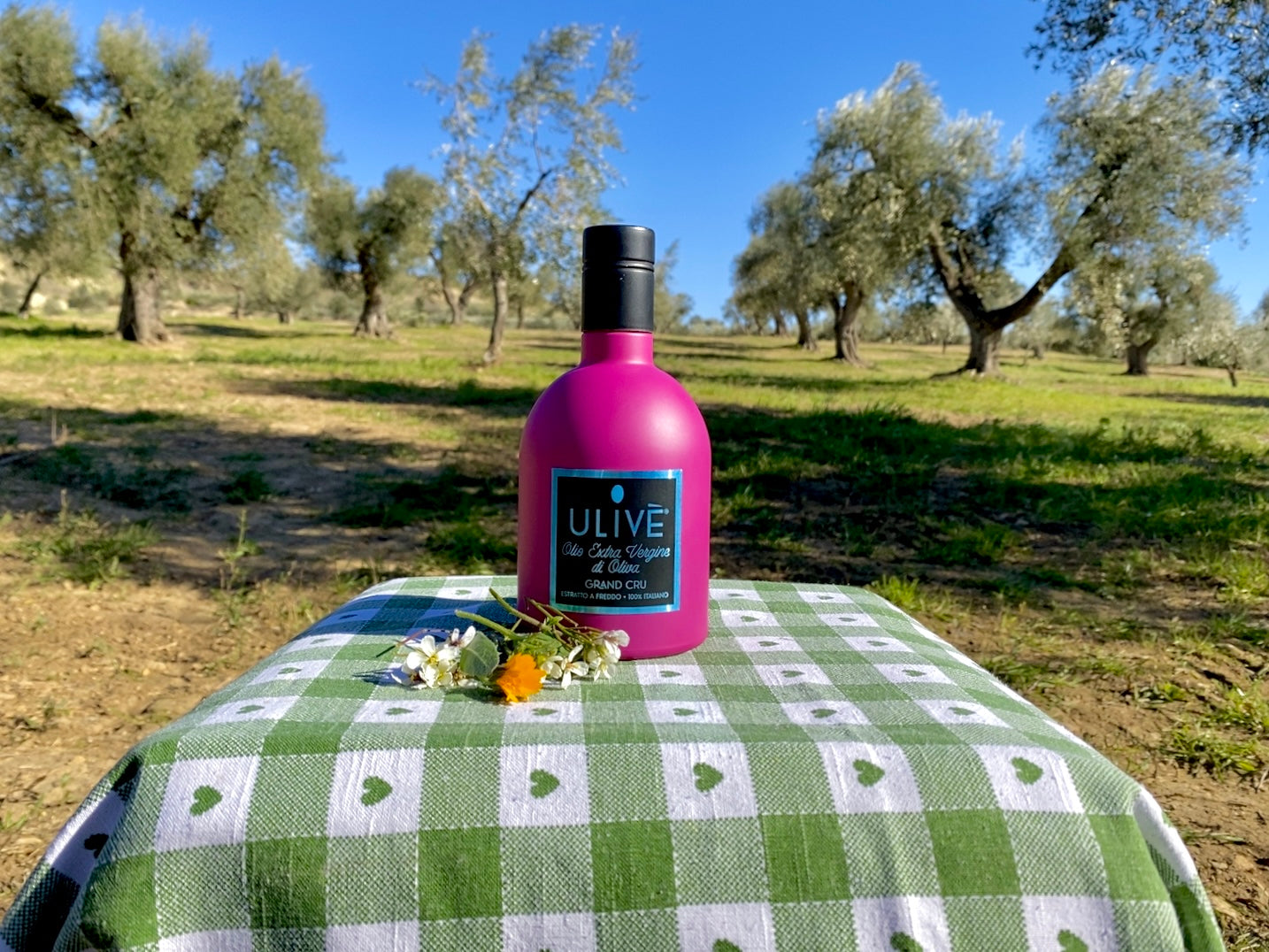 Ulivè Grand Cru, a unique and unrepeatable blend
Our olive groves are made up of many small plots, which they guard10 different olive varieties. There selection of olives that makeOlive Grand Cru it is made plant by plant , selecting the varieties at the right moment of maturation, to give life to a unique blend, which it will delight your palates And it will embellish your dishes .
DISCOVER ULIVE GRAND CRU
Ulivè Grand Cru - Extra Virgin Olive Oil
List price
Selling price
€30,00 EUR
Unit price
for
Sale
Out of stock
Share
View full details